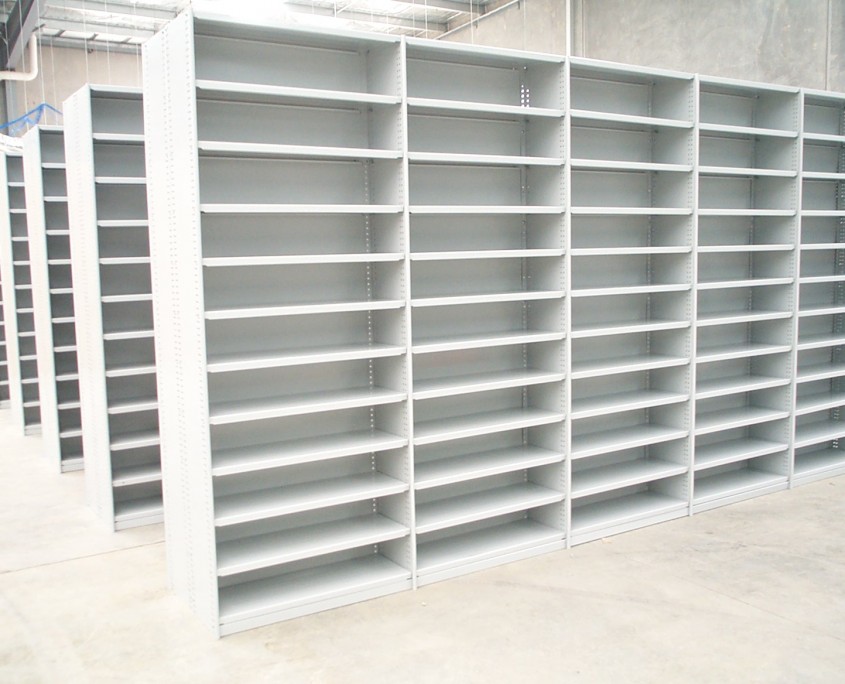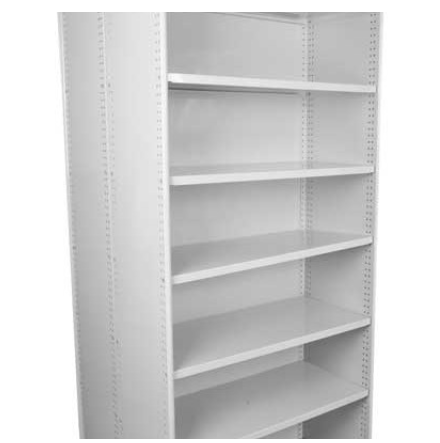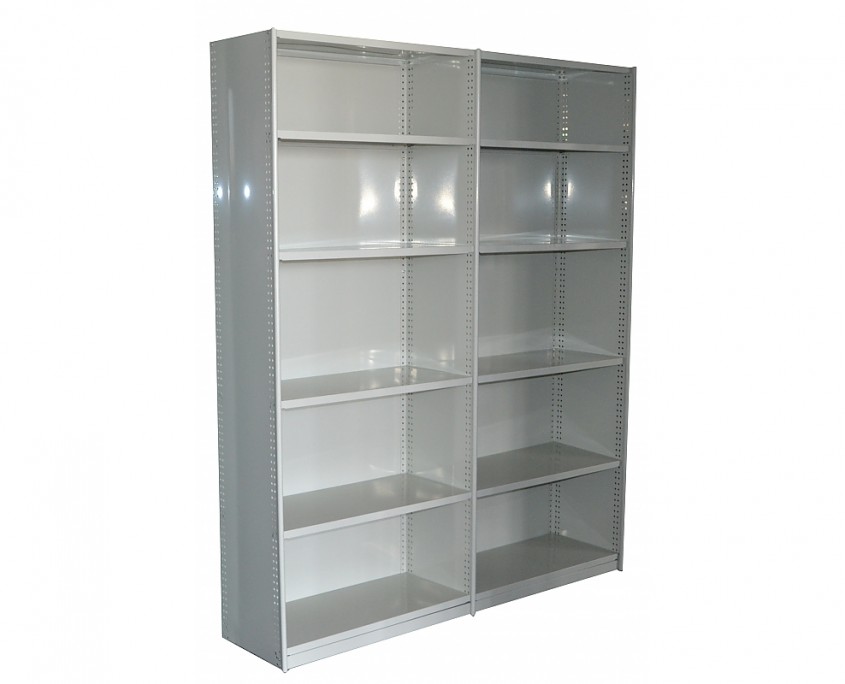 | Part Number | Description | *3000mm Deep Size | Price per Unit |
| --- | --- | --- | --- |
| ST300 | Starter Bay-6 Shelves Inc. Top & Bottom | 2175mm x 900 mm | $254.00 |
| EXT300 | Extension Bay-6 Shelves Inc. Top & Bottom | 2175mm x 900mm | $218.00+GST |
| ES300 | Additional Shelves-Includes Clips | 900 mm x 300mm | $16+GST |
| Part Number | Description | *400mm Deep Size | Price per Unit |
| --- | --- | --- | --- |
| ST400 | Starter Bay-6 Shelves Inc. Top & Bottom | 2175mm x 900 mm | $295.00 |
| EXT400 | Extension Bay-6 Shelves Inc. Top & Bottom | 2175mm x 900mm | $252.00+GST |
| ES400 | Additional Shelves-Includes Clips | 900 mm x 300mm | $20+GST |
ALL BAYS COME WITH KICKPLATES.
SHELF CARRYING CAPACITY 100KGS UDL.
COLOUR LIGHT GREY.
PARTS TRAYS & ROLLPOST SHELVING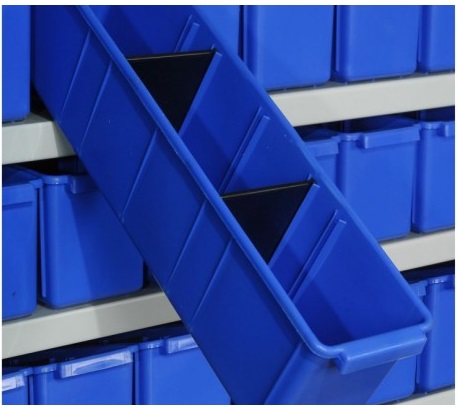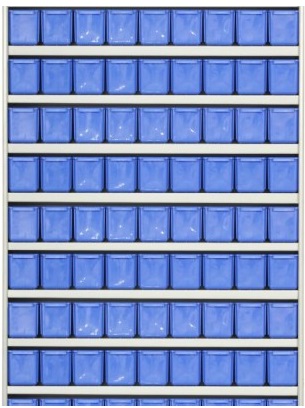 Part Number
Description
 Size
Price per Unit
RPWB
Fitted with 126 AT41 Bins (415mm x 110mm)
2175mm x 900mm x 400mm

15 x shelf levels

$1375.00+GST
Nobody knows New & Used Pallet Racking & Shelving like Dickman Racking.
And we know you want it at the best possible price!