Rack Safety Audits
According to the new standards:
"Inspections shall be carried out on a regular basis and at least once every twelve months"
Dickman Pallet Rackingcarries out rack safety audits to comply with the latest Australian Standards 4084-2012.
Damage to storage racks does occur in some circumstances and this can lead to collapse! Every collapse, however small, can lead to serious staff injury.
Let us help you meet the latest safety racking requirements.
Safety Checklist:
1. Have you had your inspection carried out in the last 12 months?
2. Are your safe working load signs easily displayed?
3. Have you altered your racking structure?
4. Can we assist you with documenting damage or repairs?
5. Do you have rack protection?
6. Do you believe your racking is safe for your employees?
Benefits to Rack Audits Include:
1. Ensure safety for your staff and prevent injury
2. Ensure you comply with Australian Safety Standards
3. Identify ways to use your floor space more effectively
4. Boost your productivity
5. Identify financial savings
For more information please don't hesitate to give us a call
PH: 07 3277 4077
MOB: 0434403492
EMAIL: dennis@dickmanracking.com.au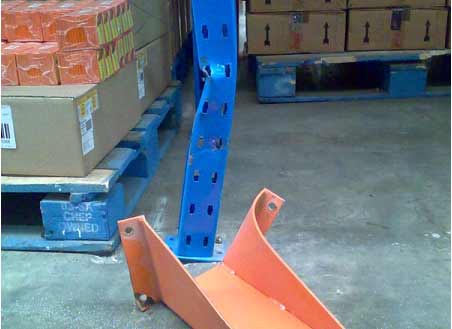 It's All about How
We Treat You
Our New & Used pricing structure allows our customers direct access to competitive pricing that others don't advertise.